LEADERSHIP TEAM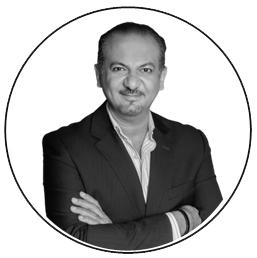 TAMER BAZZARI, CA, CFA

CHIEF EXECUTIVE OFFICER


▪ 30 years of experience in Financial Services, Casual Dining, Healthcare, Education, Technology, Real Estate, Capital Markets, Corporate Governance, Corporate Finance, and Private Equity predominantly in the MENA region.

▪ Since November 2011 Founder and CEO of Genero Capital, a UAE based investment firm focused on Corporate Finance Advisory and Private Equity Investments in MENA.

▪ Former Chairman of AWJ Investments (Exited in Nov 2022).

▪ Board Member, Volt Lines, a mobility platform using smart and highly optimized technology to move thousands of employees from local and international corporations through over 400 buses across major cities in Turkey such as Istanbul and Ankara.

▪ Board Member and Chairman of the Audit Committee, the Palestine Investment Fund (sovereign wealth fund).

▪ Since 2011 Member of Investment Committee, Middle East Venture Partners (largest MENA VC)(MENA Fund 1).

▪ Former Group CEO of Rasmala Investment Bank (with USD 1 3 billion in assets under management and 230 employees across 6 offices in MENA).

▪ Former Board Member, Emirates NBD Capital Saudi Arabia 2011 and 2019.

▪ Former Chairman, Masterminds Early Learning Centre, an education provider with US franchising rights to 18 markets including MENA, Turkey, and Pakistan (Exited in Nov 2022.

▪ Founder, CFA Emirates, a professional society with over 1 000 members.

▪ Bachelor in Accounting and Finance from McGill University and a Graduate Degree in Accounting from Concordia University, Canada A Chartered Accountant (CA) and a Chartered Financial Analyst (CFA) Charterholder.


LEADERSHIP TEAM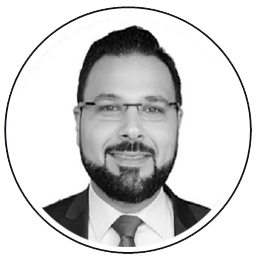 RUSHDI SAMMAKIEH

SENIOR VICE PRESIDENT


▪ 17 years of experience in Corporate Finance, Private Equity, and Corporate Governance.

▪ Worked for Injazat Capital (rebranded to GFH Capital) between 2006 and 2011 Covered several industries in the SME space, conducting financial and business analysis, valuations, post acquisition work, and fund raising I was involved in assessing venture capital companies and managing private equity firms.

Joined Genero Capital in 2012 Responsible for:

▪ Leading the post investment management of different ventures in multiple sectors Assessing business plans, expansion strategies, and budgets and optimizing operational efficiencies.

▪ Managing various fund raising and corporate advisory mandates in the F&B, Education, Insurance, Healthcare, Media and Technology.

▪ Drafting transaction and legal documentations.

▪ Performing full assessment of deals from operational, legal, strategic, financial and valuation aspects.

▪ Preparation of marketing materials and roadshow presentation decks.

▪ Managing deal structuring, due diligence, negotiating deal terms, and closing of investments and transactions and.

▪ Acting as a Company Secretary to manage governance, board meetings, and board minutes.

▪ Bachelor in Business Administration from Lebanese American University and an MSc in Finance and Economics from the University of Southampton in England.

▪ Certified Professional Director, Qualified SCA CISI Financial Analyst, and CFA Level 2 Candidate.